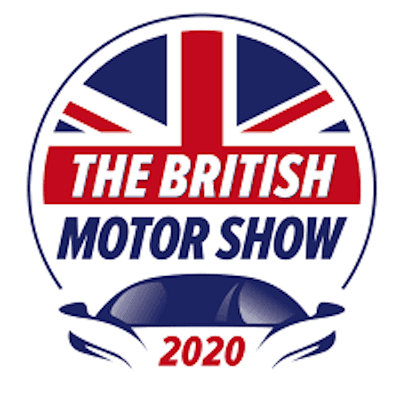 The British Motor Show rescheduled to August 19 – 22, 2021
Show retains same features and is essential in supporting Britain's car industry in recovery
Existing sold tickets to be valid on rescheduled datesNew Virtual Motor Show website launched
Retro Electric show to be co-hosted at the British Motor Show – dedicated to retro fitting e power to older, cherished and classic cars
British Motor Show Cars and Christmas show launch will be brought forward from 2021 to November 2020To help the industry, exhibitors able to secure space at all 3 events with no deposit required.
It is with great regret that the organisers of the returning British Motor Show 2020 have made the decision to reschedule the show to 2021. It will now take place from Thursday August 19 – Sunday August 22, 2021.
It was widely expected that the show would be one of the few motoring events to take place in 2020. However having monitored the situation closely, it is expected that large scale events will not be permitted to take place until much later in the year

Given the show's unique combination of indoor / outdoor displays, the organisers felt there was no choice but to reorganise to the summer of 2021.

The British Motor Show CEO, Andy Entwistle, said: "We must support our NHS in these challenging times and ensure the safety and health of exhibitors and visitors. As a result, and working very closely with our sponsors and partners at Farnborough, plus other authorities, we have decided to delay the main British Motor Show event until August, 2021.

"It is with great disappointment that we have decided to reschedule the show, however we have some exciting news to ensure that car fans and exhibitors are not left without plenty to look forward to.

"The show will go on," added Entwistle. "And we will be there to help put the wheels back on our amazing industry as we emerge from the most challenging year we have ever faced. 
And to help support the industry through these challenging times, for a limited period of time we are offering exhibitors the chance to secure space at any of the events

To ensure there is plenty to look forward to , Automotion events has been working on 3 new initiatives that will give car fans and exhibitors something to look forward to.
Cars & Christmas
"We recognise that car fans and families alike will be desperate to make up for the cancelled events throughout 2020 and therefore – working with our key partners, including Imperial Cars, Select Car Leasing, AFC Energy and the IMI – providing that social distancing guidelines allow, we are bringing forward the launch of our winter spin off event Cars and Christmas from 2021 to the weekend of the November 28 – 29, 2020."

The event will be a smaller version of the motor show, with owners clubs and suppliers exhibiting in a huge auto-related indoor marketplace, alongside a live arena where Paul Swift will be joined by celebrity friends to put on a great two days of automotive fun.

The British Motor Show Cars & Christmas will be a chance for car enthusiasts from all over the country to unite and enjoy an automotive based event
Tickets that have already been purchased for The British Motor Show will be valid for the rescheduled event in August, and those with tickets will also be offered complimentary tickets to Cars & Christmas.
However, with even more time to plan The British Motor Show 2021 will be even bigger and more exciting than the original 2020 event was shaping up to be.
Retro Electric Live

The team have been working hard to add more content and we are pleased to confirm that Retro-Electric Live, a show dedicated to older, cherished and classic cars retro fitted with E power, will be joining The British motor Show at Farnborough.Visitors to the British Motor Show will get free access to Retro Electric Live where converters, suppliers and owners of retro-EVs will be on show. The conversion of older cars to E-power is a growing industry and we are pleased to host the very first global show dedicated to the art of retro fitting E-power. More details can be found at the newly-launched website www.retro-electric.uk
The Virtual Motor Show

The organisers of the show are also pleased to confirm the  launch of a new website, the Virtual Motor show, which will support The British Motor Show. The website will feature virtual car releases, model reviews, product releases and supplier reviews and most importantly offer help and advice to consumers. the website will be launched in two phases, phase 1 is a relatively standard set up, with phase 2 delivering a more interactive format, where customers can work around a virtual floorplan, visiting exhibitors stands (pages).
The organisers are encouraging any club or exhibitor who would like to secure space at either event to contact them now as space may become limited. For more info contact: exhibit@thebritishmotorshow.live