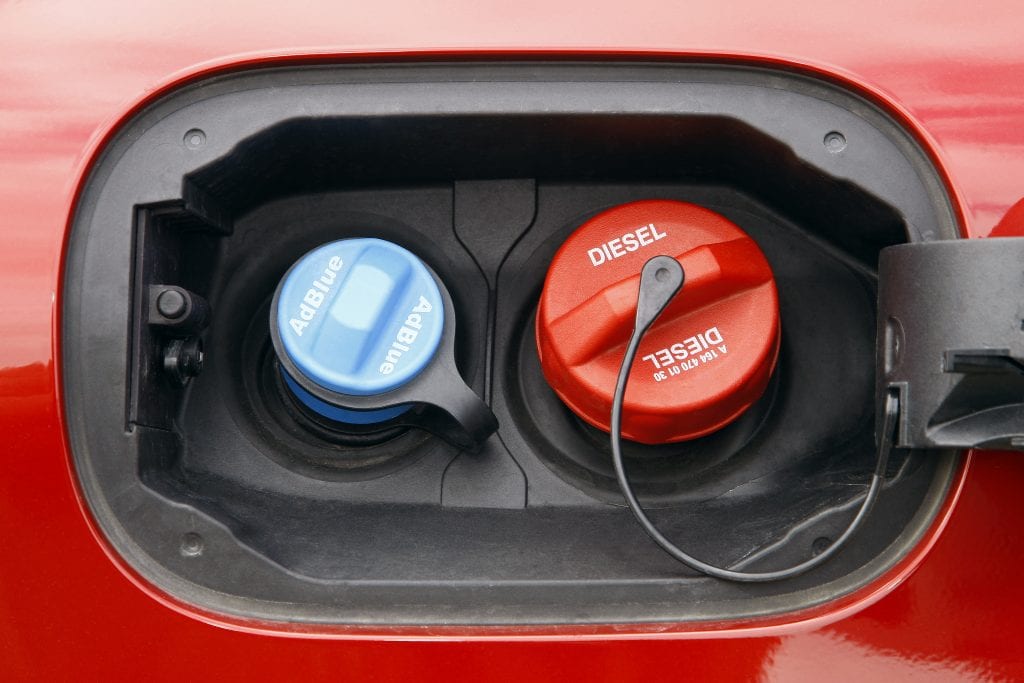 Until three years ago, diesel was the fuel of choice for drivers. The government backed it, the oil companies backed it and thanks to the complexities of the servicing and intricacies of the parts, the aftermarket backed it.
Then, one September morning in 2015, everything changed. During the IAA motor show in Frankfurt, news broke that Volkswagen had been found to be cheating emissions testing in the US, with software fitted to vehicles that could detect when it was being run in a laboratory, and alter the emissions profile accordingly. Therefore, out in the real world, their cars were more polluting that figures showed.
The dominoes fell quickly. First, other manufacturers were pointed out, with Renault and Daimler having their offices searched for any evidence of emissions cheating. Meanwhile, campaign groups seized on the news and highlighted the dangers of nitrogen oxides (NOx) being pumped out from the tailpipe of diesel vehicles, even though manufacturers had been fitting particulate filters (DPFs) for years.
Suddenly everyone was looking towards electric cars as the saviour of the automotive industry. From a handful of models, today companies like BMW, Mazda and Jaguar plan for every model to have an electrified option – either hybrid or pure – within the next ten years, while Volvo has gone one step further and ditched the internal combustion engine completely.
In order to achieve more relevance, emissions testing has also been altered, with a real-world driving element added and vehicles required to be submitted with all optional extras for individual results, as any addition weight could affect tailpipe outputs.
Unfair discrimination?
So is diesel really that bad, or are people just jumping on the bandwagon? The SMMT would have you believe the latter. At the launch of its '10 facts about diesel' campaign in April 2017, Mike Hawes, CEO of the body, stated: "Euro 6 diesel cars on sale today are the cleanest in history. Not only have they drastically reduced or banished particulates, sulphur and carbon monoxide but they also emit vastly lower NOx than their older counterparts – a fact recognised by London in their exemption from the Ultra Low Emission Zone that will come into force in 2019. Some recent reports have failed to differentiate between these much cleaner cars and vehicles of the past.
"This is unfair and dismissive of progress made. In addition to their important contribution to improving air quality, diesel cars are also a key part of action to tackle climate change while allowing millions of people, particularly those who regularly travel long distances, to do so as affordably as possible."
Manufacturers also believe that diesel has a future, albeit a limited one. Dieter Zetsche, Chairman of the Board of Management of Daimler AG and Head of Mercedes-Benz Cars, adds: "The public debate about diesel engines is creating uncertainty – especially for our customers. We have therefore decided on additional measures to reassure drivers of diesel cars and to strengthen confidence in diesel technology. We are convinced that diesel engines will continue to be a fixed element of the drive-system mix, not least due to their low CO2 emissions."
Aftermarket issues
What does this all mean for the servicing and repair market? Looking at SMMT sales figures from the last two years, it will certainly represent a change in the type of vehicles coming through the shutters. Diesel was, until the end of 2015, the market leading fuel in the UK for new vehicle sales. At the end of 2015 however, it started to dip. There was only 0.3% between the two fuels, petrol having a 48.8% market share to diesel's 48.5%. However in 2014, the gap was 2.3% in diesel's favour. At the end of 2016, it was 1.3% towards petrol, with a share of 49% to 47.7%, while so far in 2017 the share is much wider, with petrol at 52.2% and diesel at 43.3%. Of course, the alternatively fuelled vehicle market, which comprises hybrid and electric, as well as LPG, has rocketed in popularity, and while it only makes up 4.4% (as of August 2017), this still equates to 71,500 vehicles being sold. To put it into context, in 2014, this was at 51,800 for the entire 12 month period.
So training in diesel is still relevant, but consumers are switching to petrol, hybrid and electric. Then there is the UK Government's decision to ban the sale of petrol and diesel vehicles by 2040, which will turn more consumers towards electrification. If you don't have anyone trained in this area working on your floor, investing in knowledge of electric systems will not only be beneficial, but safe too.
Volkswagen's decision to try and get around strict US emissions laws has resulted in stricter rules, more vehicle development and perhaps soon, the death of a market that was once riding so high. It is for this that everyone needs to be prepared, as thanks to that September day two years ago, the future is now electric.