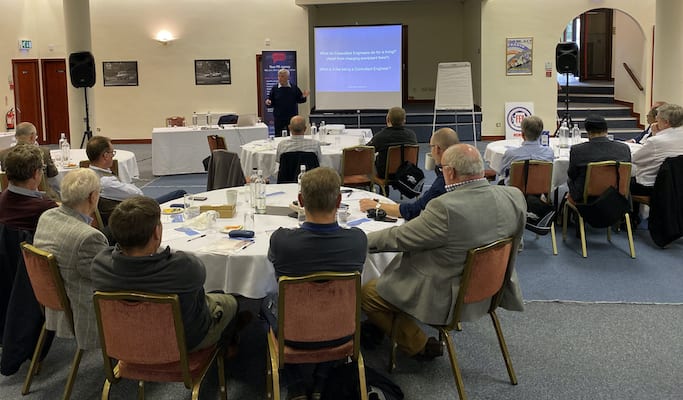 More businesses are recognising the importance of protecting the engine repair and remanufacturing sector, with The Federation of Engine Re-manufacturers (FER) welcoming more companies to its growing membership.
The board for 2020 consists of Executives: President, David Eszenyi, Commercial Director of Ivor Searle Ltd, Vice President, John Dormer Managing Director of Serdi UK Ltd, Treasurer, Adrian Wilkes, Managing Director of Gosnays Engineering Co Ltd.
And the FER Board of Directors Includes: Bruce McArthur of Gosnays Engineering Co Ltd; Alan Johnson of XRN Engineering Ltd; Mike Knowles of Elring Parts Ltd; Andrew McLachlan of A&I (Davis Bearings) Ltd; Gordon Pitcairn of Pitcairn Engineering Ltd; Jonathan Weston-Taylor of Stanwood Engineering Ltd; Richard Quantrell of Engine and Diesel Services; and Tony Bhogal of Excel Automotive Group.
Owen Laurenson continues as the FER Operations Manager.
Every FER member can be nominated to join the FER board, with appointments made during the annual general meeting (AGM). The 2020 AGM is scheduled to be held at the DoubleTree by Hilton Harrogate Majestic Hotel & Spa. In addition to numerous networking opportunities over the course of the year, members of the FER board provide an insight into the workings of the Federation and the chance to shape FER policy in the years to come.
As a member of the only corporate body representing the UK engine re-manufacturing industry, new members to the FER will benefit from a range of FER services such as: a free legal, tax, HR and health and safety helpline, a code of practice to maintain service standards, training seminars and access to a wide network of members supplying technical help and advice, among many other membership features.
Owen Laurenson, FER general manager, said: "We are focusing on continued growth through 2020, with more engine-related businesses coming on board and joining the federation. We carry out a thorough audit of all members before they join, and we look forward to working with new and existing members as we continue to champion their businesses and protect the engine remanufacturing industry."