With the Transport for London (TfL) Ultra-Low Emission Zone expanding on 29th August, the Independent Garage Association (IGA) has highlighted its concerns with the authority.
The ULEZ expansion will cover all London Boroughs, meaning any vehicle that does not comply with the regulations driving within zone will be charged to do so. Petrol vehicles complying to Euro 4 standards onwards are compliant, as are Euro 6 diesels. Yet this means a large number of drivers will have to pay a charge, even if they skirt into the area defined by TfL.
The IGA met with the authority to discuss the impact of the ULEZ extension on independent garages operating within the new zone boundaries. One of the central concerns raised during the meeting was the potential financial burden on motorists due to the proposed £12.50 per day charge for vehicle use within the extended ULEZ area. 
Whilst TfL have plans to support consumers with vehicle scrappage schemes, the £12.50 charge has the potential to impact vehicle owners seeking essential motoring services such as MOTs, servicing, and repairs, which are often provided by independent garages.
"We wholeheartedly support the need to protect health and provide clean air for the people of Greater London," said Stuart James, Chief Executive of the IGA, "But must not lose sight of the fact that businesses and livelihoods need to be considered."
Supply issues within ULEZ expansion
TfL's commitment to emissions control updates was also noted with funding available for retrofitting from Euro 5 to Euro 6 standards. However, concerns were raised from the IGA regarding the availability of approved suppliers within the designated ULEZ expansion area with only one approved supplier for the whole zone.
"Our meeting with TfL was a step towards highlighting the concerns of independent garages," James concluded. "Protecting the environment is important, but we must find ways to strike a fair balance between environmental goals and the economic well-being of local businesses and individuals."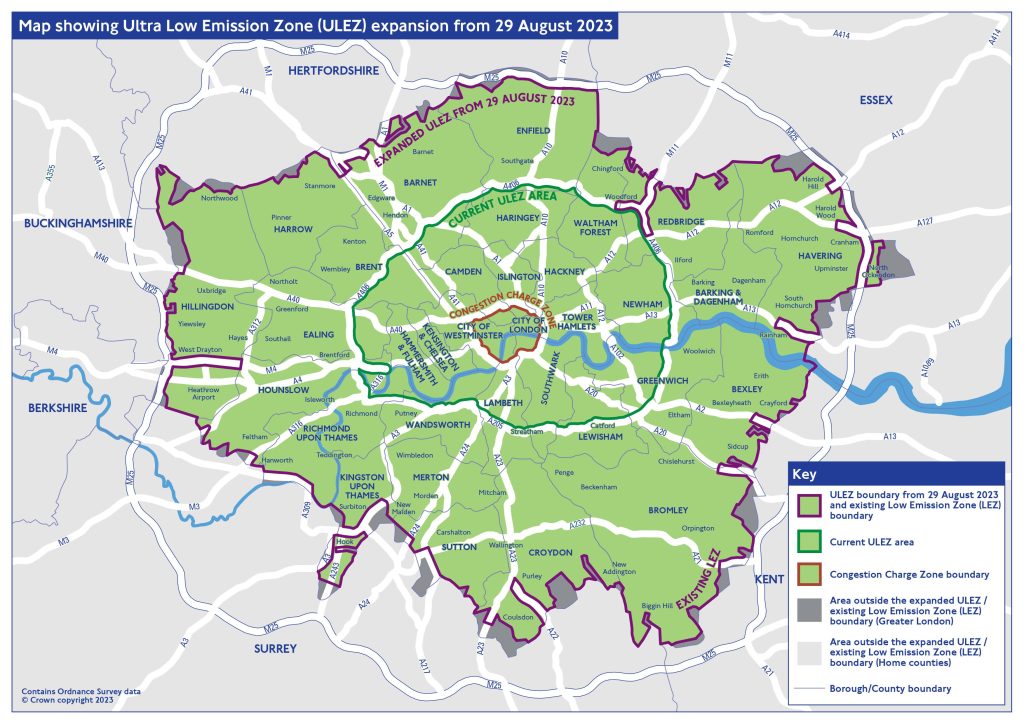 TfL states that 90% of cars driving in outer London currently meet ULEZ standards. However, millions more vehicles will enter the ULEZ expansion area on a daily basis from outside the London Boroughs, and these vehicles, if not compliant, will have to pay the charge or take an increased penalty.
The zone has been expanded to help improve air quality in and around London. However, the move has proven controversial, with a number of local authorities unhappy that the ULEZ expansion has been forced upon them. The regulations aim to reduce the levels of NOx and particulate matter in the capital's air, yet they do not help to reduce CO2 output, something that is not regulated by Euro standards.
The IGA remains committed to actively participating in further talks with TfL to ensure a balanced approach.