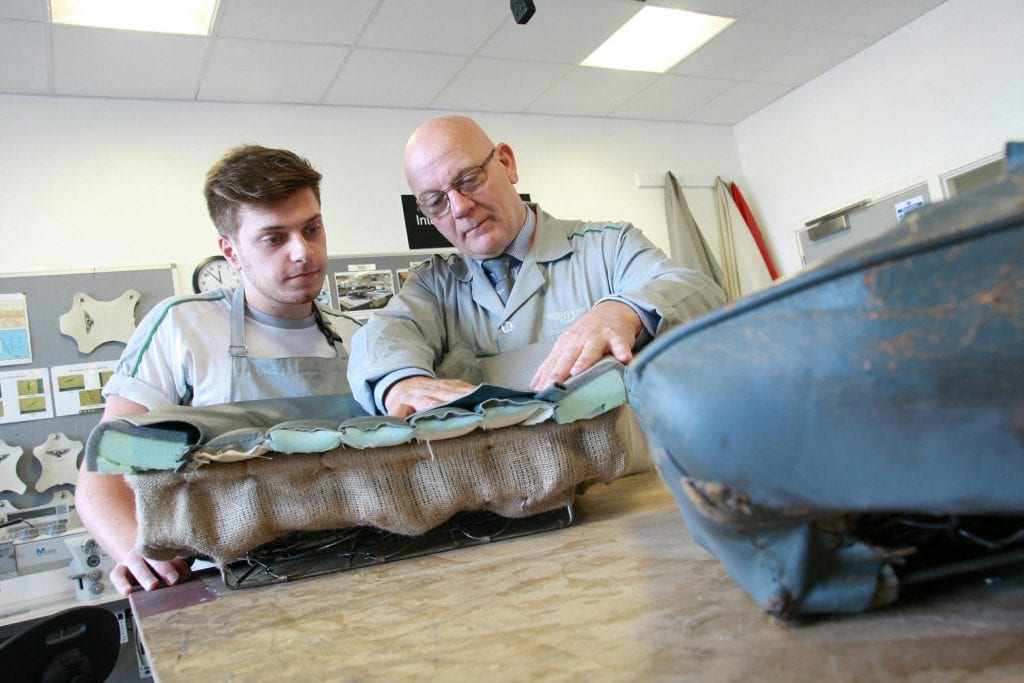 Responding to the changing costs associated with taking on apprentices as a result of the introduction of the Apprenticeship Standards model and Apprenticeship Levy, automotive sector professional body, the Institute of the Motor Industry (IMI), has launched a new version of its Apprentice ROI Calculator. Available as a free online tool for automotive businesses, the IMI ROI Calculator provides an easy way to assess how quickly different levels of apprentice can deliver a return on investment in their recruitment and training.
Topline analysis by the IMI, taking into account the additional costs associated with the Apprenticeship Levy for larger employers and the need for increased supervision by a mentor technician, show that a level 3 automotive maintenance and repair apprentice can deliver up to 175% return on investment within the three-year apprenticeship, and in some cases exceed 200% return on investment.
Steve Nash, CEO of the IMI believes this underlines the importance of motor retail businesses investing in apprentices to tackle the well-documented skills shortage. "There has been much reported about the drop in take-up of apprentices since the new Standards model and Apprenticeship Levy were introduced. We believe a key reason for this is a lack of understanding about the value that the investment in apprentices can return. Some firms, facing the upfront funding of apprentices, may feel that the cost can't be justified. But our ROI Calculator proves the contrary and we urge all employers to use the online tool to estimate the net benefit they could achieve."
Since the IMI ROI calculator was first launched in 2014 the UK apprenticeship landscape has been transformed. Notably the government's transitioning of apprenticeships from Frameworks to a Standards model, designed to demonstrate the occupational skills attained by the apprentice and judged in an end point assessment. As significant, the government introduced the Apprenticeship Levy, a tax of 0.5% on an employer's annual payroll, applicable for firms with a payroll of more than £3 million. As of April 2019, small and medium enterprises (SME's), with a payroll of less than £3 million, and therefore not subject to the levy, are only liable for 5% of the training costs (reduced from 10%). There are also some firms that are exempt from the 5% contribution[i].
Recognising that employers in the motor retail sector are currently facing huge gaps in workforce skills, the IMI believes it is vital to remove any barriers to investing in apprentices. The new IMI Apprentice ROI Calculator, therefore, reflects all the different employer types and investment requirements now applicable in the new Apprenticeships Standards model to give businesses an easy way to assess the likely return they will achieve.
"Some businesses may not feel an apprenticeship is the right route for them, but our figures show there can be a return on investment if they do", concluded Steve Nash. "While there is initially a settling in period, like any new member of staff, and then the on-the-job training, our ROI Calculator illustrates the increase in productive capacity during the apprenticeship and how the apprentice can become a net productive for the business around the end of the second year."