Ignition and sensor specialist NGK has paid tribute to its sponsored motorcycle star Chrissy Rouse who has died from injuries sustained in a race at the weekend.
During race three of the Bennetts British Superbike (BSB) Championship at Donington Park on 2nd October, Rouse crashed heavily on the opening lap of the race and was unavoidably struck by a following rider, sustaining a significant head injury.
The race was stopped, and he was treated immediately trackside by the BSB Medical Team before being transferred to the circuit medical centre where he was stabilised and put in a medically induced coma before being transferred to Queens Medical Centre/University Hospital, Nottingham for further assessment and treatment, undergoing an emergency neurosurgical procedure shortly after admission.
However, a statement from MotorSport Vision Racing (MSVR) said the 26-year-old maths teacher from Newcastle upon Tyne succumbed to his injuries yesterday on 6th October, passing away peacefully surrounded by his family in hospital.
Full debut year for Chrissy Rouse
NGK has been a long-time supporter of Rouse who made his full debut in this season's Bennetts British Superbike Championship when he returned to BMW power with Crowe Performance, which helped propel him to the 2020 Pirelli National Superstock 1000 Championship.
A spokesman for NGK Spark Plugs (UK) Ltd said: "On behalf of NGK, its staff and all our customers who are motorcycle racing enthusiasts, we would like to offer our sincere condolences to Chrissy's family. 
"He was a remarkable and popular young man, both on the track where he was one of the most talented UK riders, and also off it where he always made time for his fans and where his personality and kindness shone through, RIP Chrissy."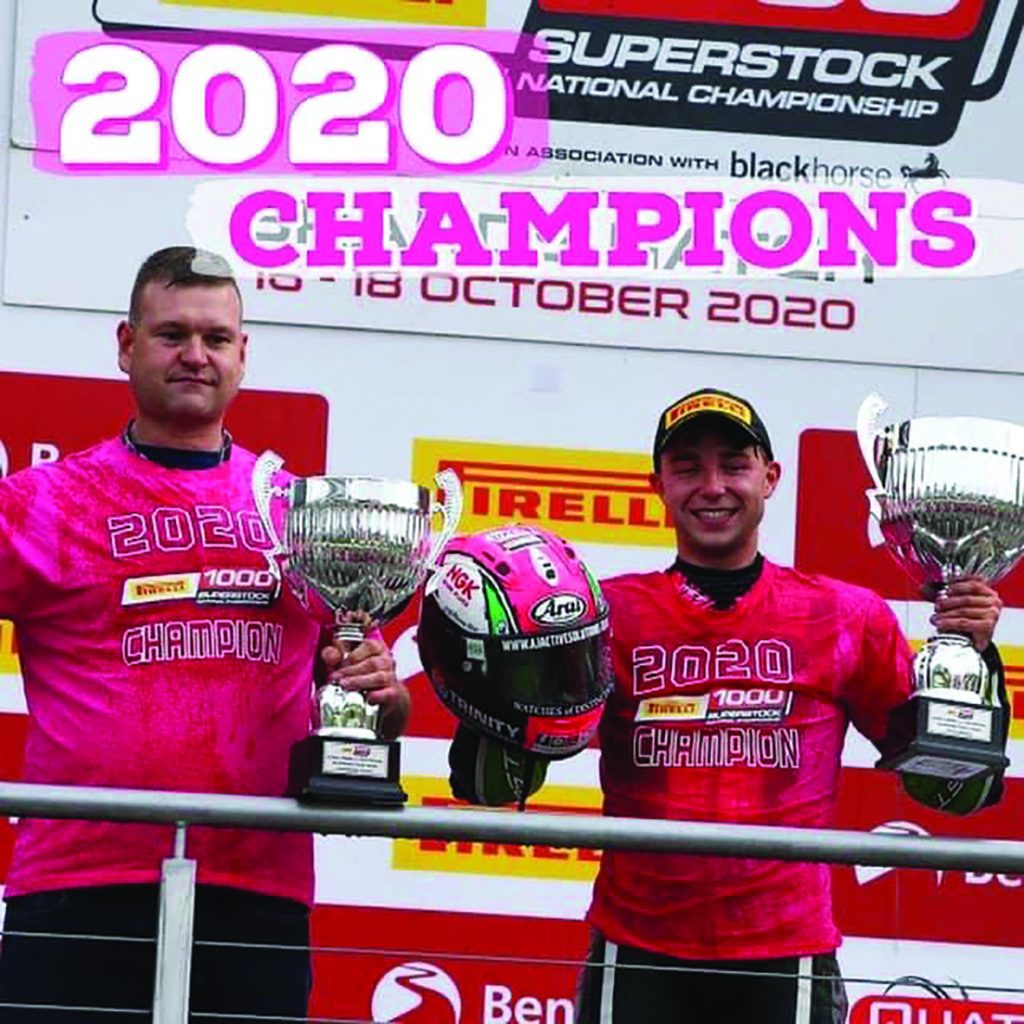 MSVR said Chrissy Rouse's family wished to convey their deep appreciation for the support and well wishes that they have received in recent days. They also wish to thank all the attending marshals and medical services who provided such skill and care attending to him. The family ask for privacy at this difficult time as they attempt to deal with their devastating loss.
MSVR is now working with the Coroner, Police and the Motorcycle Circuit Racing Control Board in order to investigate the full circumstances of this tragic accident.