COVID-19 has opened up the world of training like we may never have imagined – yet digital teaching platforms are not a new phenomenon. The way we think about using them, however, is new.
Colleges and institutions were forced to close their doors for much of 2020, and into early parts of 2021. Those that could open did so with restrictions in place. For technicians, a number of companies began online courses to keep people in the loop when it comes to new products or developments. Suddenly the benefits of these became obvious – training in your own time, without the need to travel. You wouldn't need to close the workshop, and can fit in courses around your jobs. Making money and learning? Sounds like the perfect combination!
Switching to digital is also opening up new options when it comes to events. Take it from me, someone who is constantly on the road at press launches, or filming for companies, reviewing cars, so on and so forth, I have spent more time in front of my computer than ever before. But I've not missed out – well, perhaps reviewing cars (you can't do that online, unless its during a GT Sport session!). I've attended probably more events than ever, because they have been online. Webinars, conferences, I was even able to cover CES 2021 in Las Vegas from the comfort of my sofa.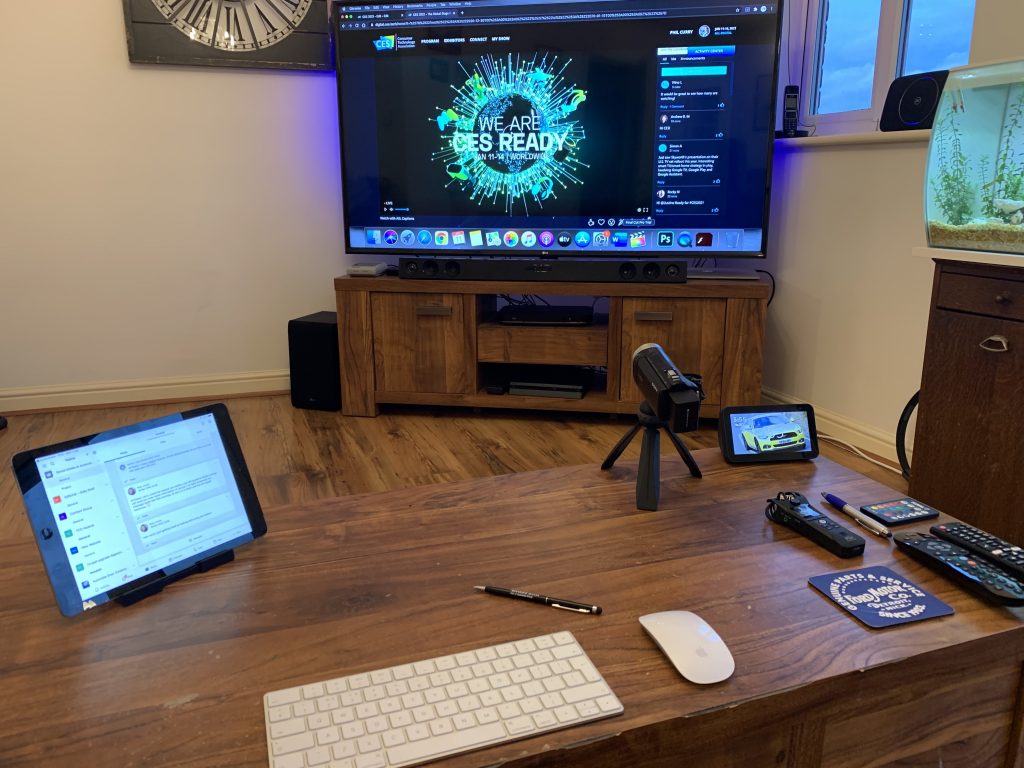 So I'm looking forward to seeing what Automechanika Frankfurt offer when the 'doors' open in September. But my point above is a valid one – you can attend, without having to get on a plane and book a hotel. It is more accessible than ever to a wider audience, thanks to the extensive Digital Plus platform. And there are plenty of things to see, and training courses to attend. It's worth the digital ticket price, and you can access information for a month after the show has ended. Trust me, having attended so many events in Frankfurt, if this is your opportunity to experience it for the first time – take it. You will learn a lot.
Physical presence
Having sung the praises of online learning and attendance, I am pleased to be back on the road. The benefits of online are obvious, but physical events give you a 'hands-on' approach to learning, while also being able to network with others.
ZF recently put a press release out about going back to physical training days and having them run alongside online courses. And to ensure that the most important topics are covered, they are offering a cost effective solution to electric-vehicle (EV) training.
The Independent Garage Association too is offering to heavily subsidise Hybrid/EV Level 3 training to its members. Courses are being offered across the country at RMI Academy of Automotive Skills sites in Lincoln, Winchester, Southam and Runcorn, and the offer is valid for two technicians per member site.
For EV training, perhaps physical training is vital. Yes, there are online courses, and I am certain they offer a lot. But EVs are dangerous if not handled correctly, and I think a hands-on approach, links with some online learning too, would be the best option for technicians.
And as I keep saying – EVs are coming, the 2030 ban on petrol and diesel is just over eight-years away, and that will go in the blink of an eye…
If you have an event that you would like featured on the Auto Repair Focus Event Calendar, contact phil@autorepairfocus.com for details