Castrol has launched HYSPEC, with the oil and lubricants manufacturer promoting its new technical quality standard for the company's expanding range of engine oils for hybrid vehicles. 
Castrol HYSPEC is a technical benchmark to measure the performance of Castrol's engine oils for hybrids, to ensure they provide strong performance when faced with the unique challenges associated with the workings of modern hybrid powertrains.
The launch of Castrol HYSPEC standard comes at a time when the demand for hybrid technology continues to grow. By 2025, a quarter of cars sold globally are expected to have a hybrid powertrain. Castrol's HYSPEC standard is a first-of-its-kind in the industry for hybrid vehicles and will support both workshops and their customers in identifying the most suitable engine oil for their hybrid car.
While Castrol's portfolio already includes many hybrid-ready engine oils, those badged with the new HYSPEC logo have been specifically tested against the Castrol HYSPEC standard to offer strong resistance, protected switching, and fuel economy. These products also demonstrate at least 25% benefit against the HYSPEC standard, across the critical areas of contaminants, engine intermittency and system efficiency.
Castrol HYSPEC tackles challenging operating conditions
The switch between an internal combustion engine (ICE) and electric motor challenges engine oil in three key areas: increased contamination due to cooler engine temperatures; reduced performance and protection due to engine intermittency; and a reduction in system efficiency due to cooler running and lower oil temperatures.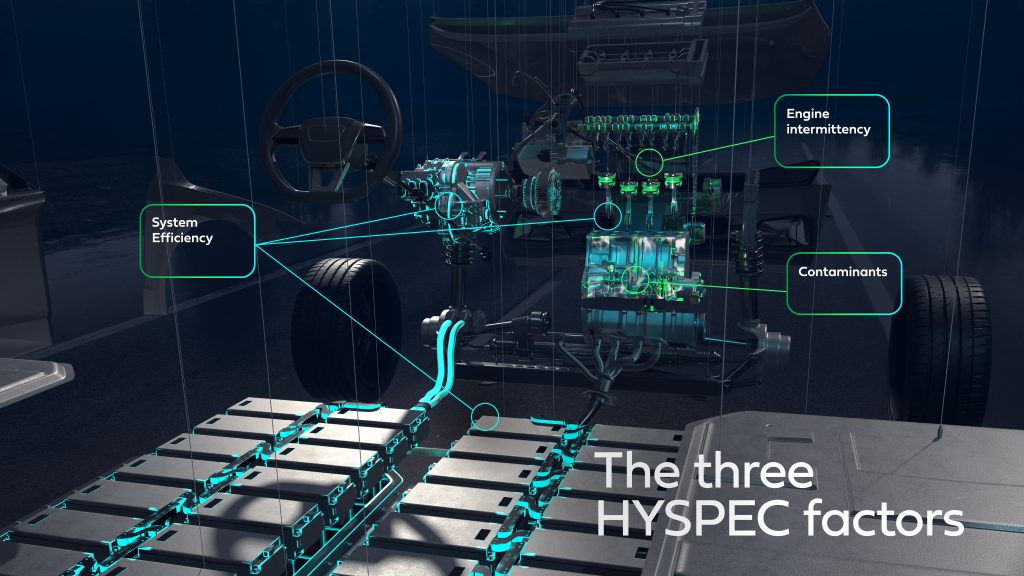 Switching between an electric motor and ICE can cause hybrid engines to run at cooler temperatures, which can lead to water and fuel build-up in the oil. This can disrupt the effectiveness of some oils and cause engine deterioration. The switching between two power sources also means hybrid engines can operate at lower speeds, and then ramp up to high engine speeds quickly.
Some oils cannot keep up, resulting in reduced engine performance and protection. Cooler running and lower oil temperatures can also lead to reduced engine efficiency and in turn, poorer fuel efficiency and charging of the battery.
Comprehensive research and development process
Castrol has spent over 25 years researching, testing, and reporting on the characteristics of hybrids, as well as utilising this expertise to ensure its engine oils for hybrids deliver against the highest technical parameters and meet its HYSPEC standard. Castrol conducted a year-long road trial using mild, full, and plug-in hybrids to capture over two billion pieces of data. Combined, the cars travelled over 300,000 kms, for more than 7,000 hours – the equivalent of driving 24/7 for more than 42 weeks.
Castrol has also worked closely with some vehicle manufacturers to develop hybrid testing techniques to enable them to constantly refine their vehicles and improve performance. In addition, Castrol has worked closely with motorsport teams including the BWT Alpine F1 Team and Ford M-Sport WRC to test its engine oils under the toughest conditions.
To validate its findings, Castrol commissioned a third-party consultancy and external experts to conduct research with service centres, fleet operators and car owners to deliver a wider perspective on global markets.
To learn more about Castrol HYSPEC and Castrol's range of engine oils for hybrids, please click this link.