Two Exol Lubricants oils, Taurus Euro Plus 10W-40 and Euro FE Plus 5W-30, have been upgraded to meet specifications in the ACEA 2022 Oil Sequences for Heavy Duty Engines.
ACEA's new E8 and E11 replace the E6 and E9 specifications respectively, and the updated sequences cover both the historical needs of legacy engine technology, and incoming needs identified by European vehicle manufacturers and original equipment (OE) manufacturers.
As new powertrain technology is developed, so too are the oil sequences, to address the latest innovations resulting in improved fuel efficiency and reduced emissions. Oil and lubricant products with the latest accreditations provide confidence to customers that the application will be suitable for the latest powertrains.
Taurus Euro Plus and FE Plus upgraded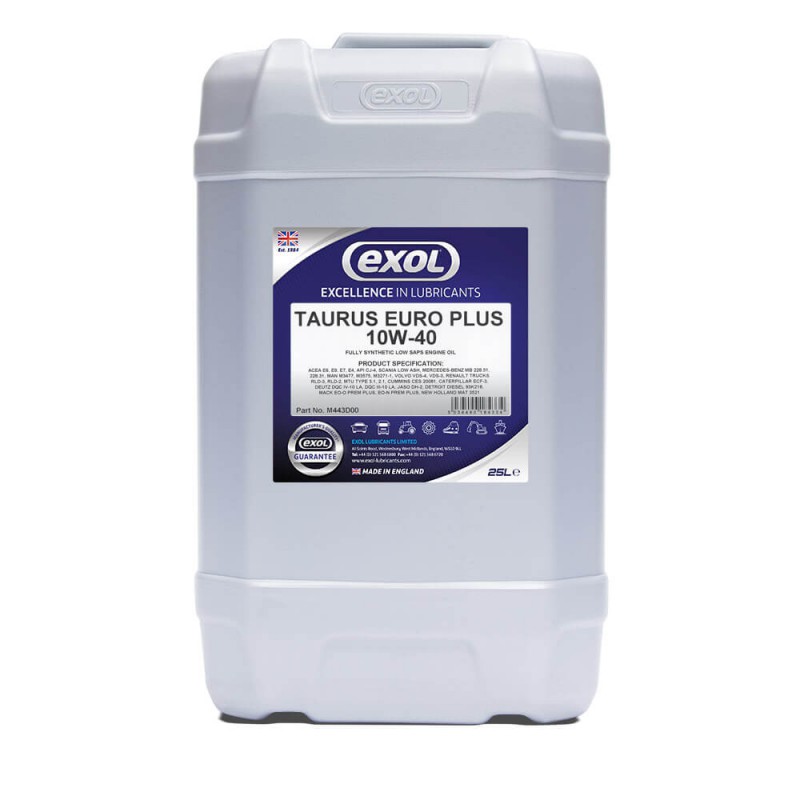 Exol's Taurus Euro Plus 10W-40 (M443) and Taurus Euro FE Plus (M502) can now claim the new E8 and E11 sequences. Both are heavy duty diesel engine oils that have been formulated to meet the latest low SAPS criteria and are designed to offer the user exceptional fuel saving benefits.
"These latest upgrades to Taurus Euro Plus 10W-40 and Euro FE Plus 5W-30 show that they are future-proofed for the latest engine technology as well as satisfying the exacting criteria set out by ACEA, further demonstrating Exol's credibility for producing high-quality engine and transmission oils for the commercial vehicle sector," said Paul Timmis, Group Technical Director at Exol Lubricants.
More information about the product from the leading lubricants supplier, Exol, can be found here: www.exol-lubricants.com/